Apollo II will allow you to visit closely the most fascinating and evocative place of the National Park of the Arcipelago of La Maddalena Island far from the caos and crowdy people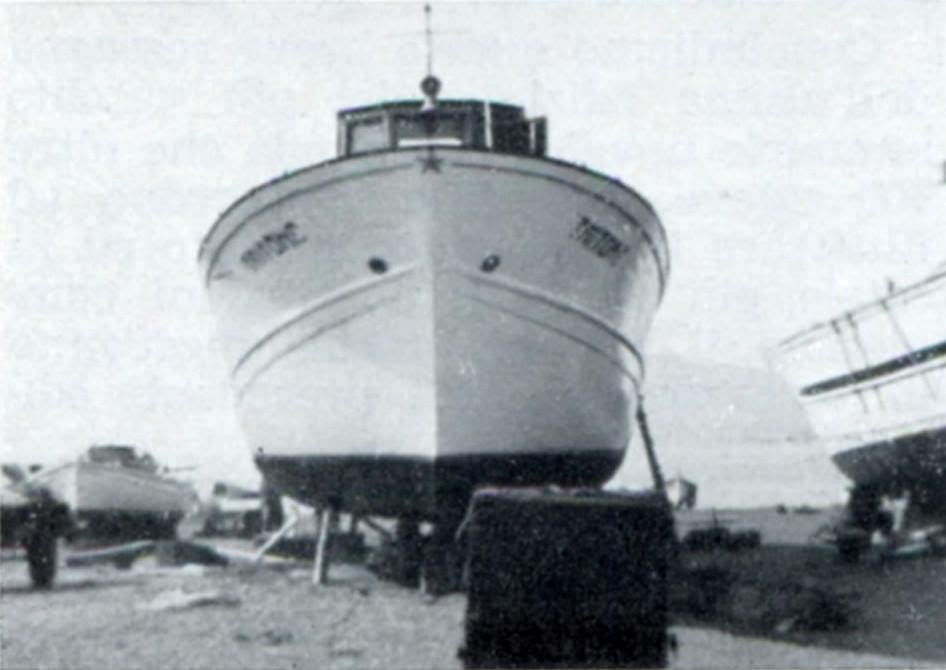 A MAGNIFICENT ADVENTURE THAT LASTS A LIFETIME
Our Ecomar, the business who owns the motorboat Apollo II, was born in 1998 from the need of two friends to transform their great passion for the sea into a real job, making their experience available to satisfy every need of the yachtsman and anyone who loves the sea.
Our M\N Apollo II instead takes us even further back in time: It is a vintage boat of modest size and its long history began in 1956. An indefatigable worker who is making day trips in the National Park of the Arcipelago of La Maddalena Island since 1985.
The boat was bought in 2007 from Ecomar and it underwent a complete restoration which lasts about ten months, inside the ex Military Arsenal of La Maddalena.
SINCE 2007
In these years Ecomar has always worked to improve and increase the services offered.
In the meantime, our company has therefore grown and now it deals not only with berth rental, but also with the rental of sailboats, motorboats and large RHIBs with different characteristics.
Ever since Ecomar is a reliable and perfectly structured company to directly manage any type of service related to yachting.
Custom Itinerary
Multilingual Captain
Bar-refreshment
Covered Lounge with benches
Large sundeck on the upper deck
Evenings, weddings, birthdays, anniversaries or surprise parties
Whatever it is, we will always offer you an intimate and unique experience
You will visit the most beautiful places in the National Park of the Archipelago of La Maddalena Island:
La Maddalena Island, Santo Stefano Island, Caprera Island, Budelli Island with The "Pink" Beach, The "Cavaliere" (Knight) Beach, Spargi Island and the famous Corsara Cove, Granara Cove, Connari Cove, Amore Cove...
And much much more!
Nothing is left to chance!
Our Staff highly trained and with decades of experience will lead you in a fairytale tour, happy to satisfy your every need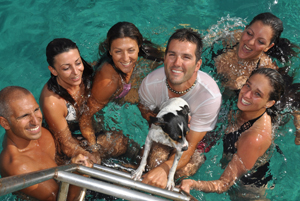 GIANFRANCO BARDANZELLU
THE CAPTAIN
MERAVIGLIOSI !!!
In un mondo dove comanda solo il dio denaro abbiamo trovato persone fantastiche, a cominciar dalla ragazza che ci ha fatto i biglietti sulla banchina, l'unica che ha attratto me e mia moglie solo con il sorriso; poi le parole le ha usate con tanta educazione e disponibilità solo quando abbiano richiesto diverse informazioni. Una volta a bordo il Comandante Gianfranco educatissimo, gentile, simpatico e alla mano, ci ha accompagnato nel viaggio con la descrizione del percorso e le informazioni sui posti in cui ci conduceva. Sempre disponibile anche a fornire informazioni richieste. Quello detto per il comandante Gianfranco vale per i due ragazzi a bordo con cui formavano una squadra assolutamente affiatata e perfetta. Ragazzi di una semplicità e umanità disarmante. Viaggio con diverse soste/bagno in posti meravigliosi. CONSIGLIATISSIMO !!!
P.s. ci rivedremo SICURAMENTE il prossimo anno per il tour in gommone con skipper su cui ho chiesto informazioni ed hanno risposto ad ogni dettaglio. 10 e lode
22/07/2022
ADDRESS
Banchina Medaglie d'oro
07024 La Maddalena