Apollo II will allow you to visit closely the most fascinating and evocative place of the National Park of the Arcipelago of La Maddalena Island far from the caos and crowdy people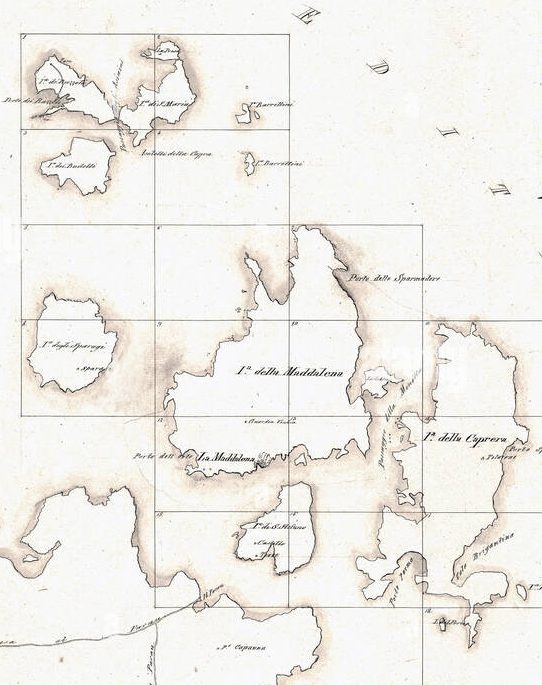 You will visitCaprera Island, l' Santa Maria Island, Budelli Island with its Pink Beach andIsola di Spargi Island and its famous Connari Cove, Amore (Love) Cove.
Our Partenza è prevista:
– alle ore 10:00 da La Maddalena Island
– alle ore 10:30 dal Porto di Palau
In no case, it will be possible to exceed these times
Our first stop will be at Caprera Island, around Garibaldi Cove, or Serena Cove.
In detail, the journey from Palau to Caprera Island:
To reach Caprera Island, we will take a panoramic navigation of about thirty minutes, between Santo Stefano Island and Capo d'Orso, facing the San Giorgio Fortress, the Villa Marina Tour, the ex American NATO Military Base and the C. V. C. (Caprera Sailing Center).
Before reaching the set destination, we will offer our guests a suggestive passage under the bridge that connects La Maddalena to the island of Caprera, to finally arrive at Garibaldi Cove. Here we will have a thirty minutes break, with outboard ladders on either side.
Then we will leave from Caprera, in the direction to Budelli Island.
It will take about forty minutes of navigation, in which our guests can enjoy fairytale landscapes.
Budelli Island:
We will arrive to Budelli Island around 1pm, where we will have a break of one hour and thirty minutes, where all our guests can choose whether:
- stay on board and take advantage of all our on-board services,
- snorkeling around the boat,
- or go ashore accompanied by our staff, with a zodiac.
Along the path they will receive various historical and naturalistic information on the island of Budelli, and beyond.
In alternativa, come indicato sopra, si potrà sempre optare per rimanere a bordo per un sunbathing nel solarium, oppure fare snorkeing e bagno; volendo si può raggiungere a nuoto la spiaggia che conduce al sentiero per vederela Spiaggia del Cavaliere (da quest'anno chiusa al pubblico).
Lunch on board, if previously arranged.
It will always be possible to buy soft drinks, beer and wine; as well as sandwiches and snacks, unless otherwise organized.
Then departure to Spargi.
On Spargi Island, we will have a two hour break (approximately from 3pm until 5pm), a Cala Connari, affianco a Amore (Love) Cove; dove se previsto, verrà servita la "snack".
Return:
The arrival at Palau harbour is set for 5:30pm, navigating in front of Punta Sardinia Lighthouse, Porto Rafael and Nelson Bay. Arrival at La Maddalena is set around 6pm.